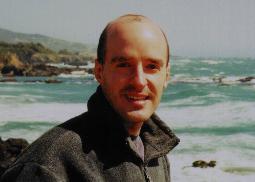 Gary P. Scavone
Associate Professor, Music Technology
Director of the Computational Acoustic Modeling Laboratory
Associate Director, Scientific and Technological Research, CIRMMT
Schulich School of Music, McGill University
---
Quick Links:
CAML
STK
RtAudio
Resume
Conferences
---
I direct the Computational Acoustic Modeling Lab (CAML) at McGill University, where my students and I conduct scientific research in musical acoustics that includes:
measurements and analyses of music instruments and other sounding objects to gain a theoretical understanding of their fundamental acoustic behavior;
the development of computer-based mathematical models that implement these acoustic principles as accurately as possible and which can subsequently be used to study variations in instrument design;
the creation of efficient, real-time synthesis algorithms capable of producing convincing instrument sounds;
the design of appropriate human-computer interfaces for use in controlling and interacting with real-time synthesis models.
Recent acoustic analyses have focused on vocal-tract influence in woodwind instrument performance and fluid-structure interactions in wind instrument systems. See this link for a more detailed research overview.
---
Gary Scavone
Music Technology
Schulich School of Music
McGill University
(514)398-4535, ext. 089834
gary at music dot mcgill dot ca